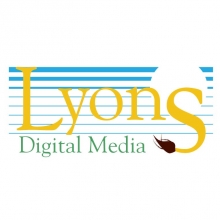 Lyons Digital Media is a hosting reseller that has been working with small associations and non-profits since the 1990s. We are dedicated to Open Source principles and making the Internet an accessible platform for organizations of all sizes. Our specialty is creating website destinations for small organizations that fundamentally extend the reach and organizational power of small offices that need to make a big impact on their customers and members. To that end, we strongly suggest integrating CRM with any Content Management System.
We believe in empowering our end users with the ability to reach their audience with tools that maximize the impact of their message and minimize the effort to create and distribute that message. We also believe that the client is the best steward of their information, so we focus on solutions that allow for the maximum flexibility and portability of our client's information, including text, image and numerical data. If you think of the Internet as a highway, we are your guide, not your driver.
Why we're sponsoring :
We have seen CiviCRM grow into a powerful and elegant tool over the last several years. We feel that CiviCRM has given us an excellent tool to help our clients achieve their goals. After years of watching CiviCRM grow from the sidelines, we feel that it is time to take a more active role spreading the message of this excellent and powerful tool. We would like to reach out to the user community to share our experience and expertise as users and integrators.